woob cinema-qt

Graphical application able to search informations about movies and actor, as well that find subtitles and torrents for the movie.
It supports the following websites:
Get woob cinema-qt
This application is part of woob. To install it, please read this page.
Dependencies
In addition to woob dependencies, woob cinema-qt requires:
Screenshots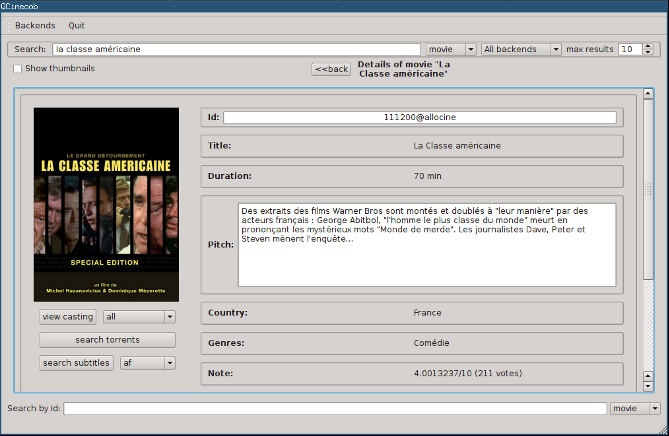 Features
Search films
You can search films on all supported websites, to get synopsis, actors, and all other meta-information.
View casting
It is also possible to look for actors, by display casting of a film, or by typing a name in the search bar.
Search associated torrent
You found a good film and you want to watch it? Click on "Search torrents" to look for available torrents on supported trackers.
Subtitles
It is better to see films in original version. But it is easier to have subtitles. You can get ones of your language.