woob recipes-qt

Graphical application able to search recipes, display details and pictures of te result, and export it in a readable format.
It supports the following websites:
Get woob recipes-qt
This application is part of woob. To install it, please read this page.
Dependencies
In addition to woob dependencies, woob recipes-qt requires:
Screenshots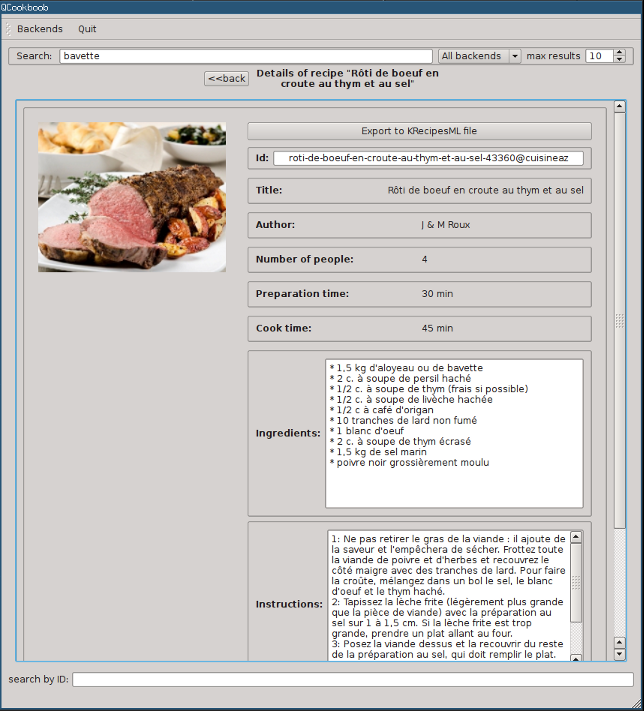 Features
Search recipes
You can search recipes on all supported websites. Results are displayed with photos and a short description.
All you need to cook
When you display details of a recipe, you can see ingredients, instructions, cook time, preparation time, etc.
There are also comments of people on website, to get tips and critics.
Export to other application
You can export the recipe in the KRecipesML file format. Then, import it to softwares like Krecipes or gourmet.