woob video-qt

Graphical application able to search for videos on supported websites and to get direct URLs for videos or play them.
It supports the following websites:
Get woob video-qt
This application is part of woob. To install it, please read this page.
Dependencies
In addition to woob dependencies, woob video-qt requires:
Screenshots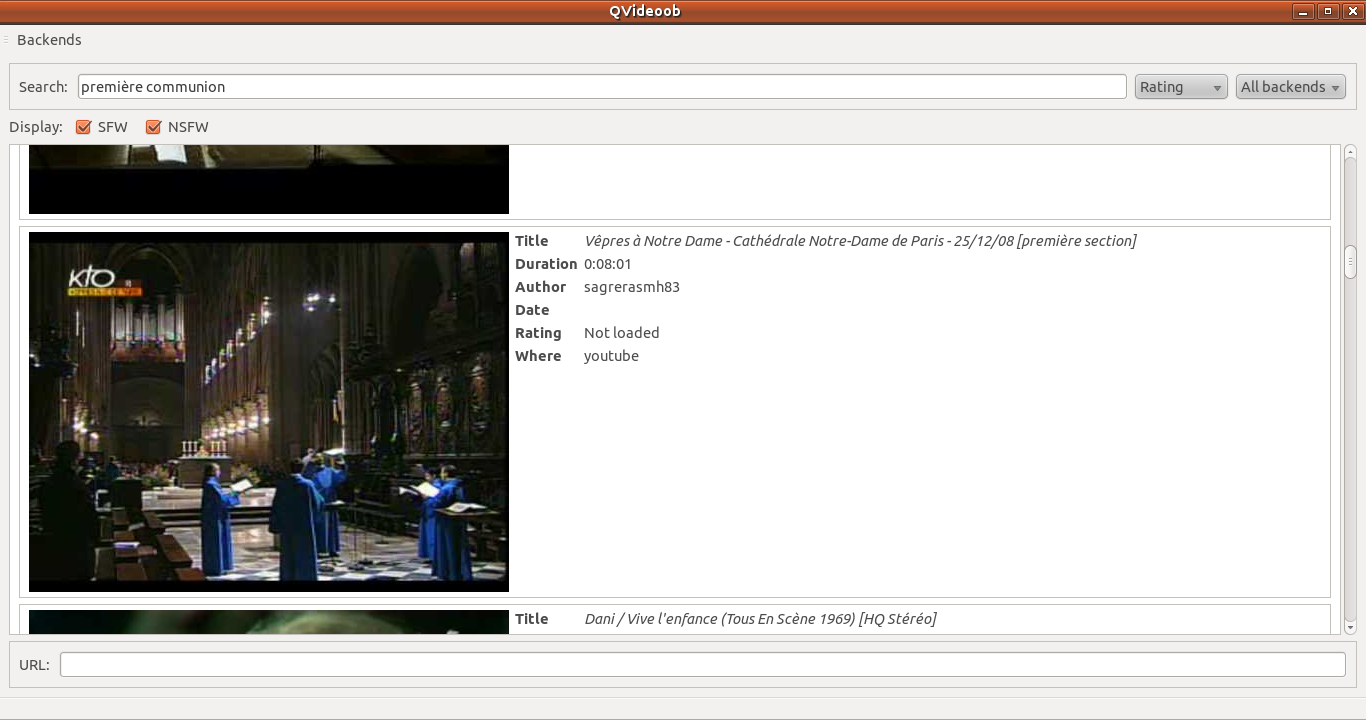 Features
Search videos
On top of window, type a pattern to search for on the backends. Press <Enter> and they will be displayed in a list.
Play video
You can click on a search result, or enter its URL on the bottom of the window and press <Enter>.
Then, a window is opened and the video is played.
Hide
NSFW

videos

If you are at work, or if you are under 18, you probably don't want to display porn videos (but why did you add the backends, then?). You just have to uncheck the Display NSFW videos box.